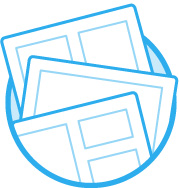 Breve bibliografia scientifica
Bygren, L.O. et al; "Transgenerational response to nutrition, early life circumstances and longevity", European Journal of Human Genetic, 2007
Bygren, L.O. et al; "Are variations in rates of attending cultural activities associated with population health in the United States?", BMC Public Health 2007, 7:226
Ciarrochi, J. Forgas, J.P. Mayer, J.D., "Emotional intelligence in everyday life", Psychology Press, Taylor & Francis Group, 2001
Costa, E; "Il cervello e la mente: dal neurone al comportamento" – in "La Formazione in Psichiatria e Psicologia Clinica", di Emilia Costa e Maria Di Giusto – CIC Edizioni Internazionali, Roma 2004;
Costa, E et al., "Dallo stress psicosociale alla malattia" – Psiche Donna – Vol. 4, n. 3, CIC Edizioni Internazionali, Roma 2003;
Costa, E; "La comunicazione efficace, ovvero il contrario del Brain Washing"– CIC Ed. Internazionali, Roma 2001;
Costa, E; "Il cervello e la mente: dal neurone al comportamento", pubblicato all'interno del volume di M. Di Giusto dal titolo "La formazione in psichiatria e in psicologia clinica", CIC Edizioni Internazionali, Roma, 2004
D'Urso, V., Trentin, R., "Introduzione alla psicologia delle emozioni", Edizioni Laterza, Roma-Bari,1995
Damasio, A, "L'errore di Cartesio", Adelphi edizioni, Milano, 1995
Davidson, R. J. et al, "Approach-withdrawall and Cerebral asymmetry: emotional expression and brain physiology", in "Journal of Personality and Social Psychology" – 58(2), 1990, pag. 330-341
Diener E., "Subjective well-being: the science of happiness and a proposal for a national Index", in "American Psycologist" – 55, 2000, pag. 34-43;
Ekman, P., "I volti della menzogna", Giunti Editore 2005
Falk, Armin, "The Systematic Place of Moral in Markets Respons", Science, 341, 714, 2013
Feldman Barrett L., Salovey P., "The wisdom in feeling", Guilford Press NY 2003
Floridi, L., "The Fourth Revolution", Oxford University Press, 2014
Gapp, K., Jawaid, A., Sarkies, P., Bohacek, J., Pelczar, P., Prados, Farinelli, L., Miska, E., Mansuy, I. M. (2014), "Are RNA fragment making gene tweaks in descendants?", Nature Neuroscience, 17, 667-669
Goleman, D., "Intelligenza emotiva", Milano, Rizzoli, 1997
Goleman, D., "Intelligenza Emotiva che cos'è e perché può renderci felici", Rizzoli 1994
Hagel, J., Singer, M. "A Infomediary business model – Net Worth: Shaping Markets When Customers Make the Rules", Harvard Business School Press, 1999
Kramer, A e altri, "Experimental evidence of massive-scale emotional contagion through social networks"; PNAS, 111 no. 24 – 8788–8790, doi: 10.1073
Lanier, J., "Who Owns the Future", Simon & Shuster, 2013
Levitin, D; "The Organized Mind: Thinking Straight in the Age of Information Overload", Sunday Times Bestseller, 2014
Marturano, A., "Il corpo digitale: natura, informazione, merce", Giappichelli Editore, 2010
Mark, G.; "Velocità di fuga. Cyberculture a fine millennio", Feltrinelli, 1997
Merchant, B; "Your Porn Is Watching You", Motherboard, aprile 2015
Murphy, Kevin R., "A Critique Of Emotional Intelligence", Lawrence Erlbaum Associates, Publishers, London, 2004
Oliverio Ferraris, A; "Le età della mente" – Edizioni BUR, Milano, 2004;
Pizzoccaro, A; "La felicità interna lorda: dai paradigmi del XX secolo alla vera misura del benessere", in "Etica anticirisi", edito dal Centro Studi della Fondazione Banca Europa, 2009;
Poma, L; "Human Social Responsibility: una nuova prospettiva per la CSR", Ferpi News, Milano, 2010
Pugno, M; "Economia, autonomia e benessere personale" – in Psicologia contemporanea, edita da Giunti, Milano Nov. Dic. 2010 n° 222;
Rizzolati G., Sinigaglia C., "So quel che fai. Il cervello che agisce e i neuroni specchio", Raffaello Cortina Editore, 2007
Saab, B. J., Mansuy, I. M. (2014); "Neuroepigenetics of memory formation and impairment: The role of microRNAs". Neuropharmacology, 80, 61-69.
Saarni, C., "The development of emotional competence", New York Guilford, 1999
Salovey, P., Sluyter, D., "Emotional development and Emotional Intelligence: educational implications", New York Basic Books, 1997
Weaver, I. C. G., Cervoni N., Champagne F. A., D'Alessio, A. C., Sharma, S., Seckl, J. R., Dymov, S., Szyf, M., Meaney, M. (2004); Epigenetic programming by maternal behavior. Nature Neuroscience", 7, 847-854.